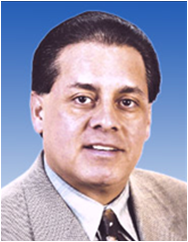 LAWRENCE SOLORIO, ESQ. graduated from the University Of Northern California Lorenzo Patino School Of Law1996. He graduated with honors and he was also elected as the student body president of the law school in his senior year.
As an Estate Planning Attorney, his practice focuses on the special needs of seniors. The majority of his services provided are concentrated in these area;
Estate Planning to include, but not limited to Wills, Trusts, Special Needs Trusts, Durable Power of Attorney for Finance and Health Care needs for individuals and couples.
Medi-Cal Planning, which involves qualification of an individual (or spouse) for long-term care nursing home benefits under the Medi-Cal long-term care program.
He also assists Veteran's and their spouses with procuring benefits under the VA Aid and Attendance program; which can be used to help pay for their in-home, assisted living and board and care needs.
He was a frequent guest host for about 3 years on the 1320 KCTC radio show which was a weekly senior estate and financial planning advice show focusing on such subjects as estate planning and elder care issues. He also had his own radio show on 1240 KSAC called "Planning for Your Life" for about one year; which discussed same topics. For five years he wrote a monthly article for SENIOR MAGAZINE which focuses on estate planning topics that most interest seniors and their families.
Lawrence is a currently resident of Roseville and has resided in the Sacramento and surrounding area all of his life. He is married and he has three children and two grandchildren. He enjoys golfing, walking, reading and he has also volunteered his time and energy in the local community by coaching Little League Baseball and AAU Youth Basketball.
Amber Colflesh has been a legal secretary for over 18 years, 16 of those years she has worked for the Law Offices of Lawrence Solorio.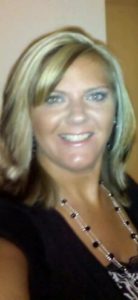 She graduated from Mesa Verde High School and currently resides in the Sacramento area with her husband and son. Her hobbies are jogging, Zumba fitness and of course shopping when she has the time. She is also a "team Mom" for her son's baseball team and she also volunteers her time as a children's ministry teacher for her church.